---
Almond Vista Healthcare
---
Skilled Nursing Facility
Skilled & Restorative Nursing
We collaborate with each resident's healthcare team to create individualized plans of care to fit each resident's unique needs.
Rehabilitation
Residents will be empowered with therapy offered 7 days a week as we strive to get residents back to the highest level of independence possible.
Activities & Social Services
We strive to keep our residents as active as they can be by providing daily activities to fit each individual's unique needs while social services provide assistance with care planning and managing requests and concerns.
Welcome to Almond Vista Healthcare
Our beautiful, 175-bed facility is located in Modesto, CA, and is proud to provide our residents with compassionate and personal skilled care 24 hours a day. Allow our team of qualified professionals to assist you or a loved one while recovering from a surgery, injury, or serious illness. Whether a resident stays for long-term treatment or a short-term stay, we strive to provide consistent, quality care.
We understand that the transition to a skilled nursing facility is challenging, and can come at an unexpected time, which is why we provide a qualified, caring team to keep each resident and loved one informed and comfortable. We are here to assist each individual on this journey.
Feel free to contact us at 209-577-1055 to learn more about the unique, sophisticated healthcare environment here at Almond Vista Healthcare.
Skilled Nursing
Our experienced and professional nursing team provides excellent care combined with dignity for our residents. Professionally staffed around the clock, we provide comfort and specialized care.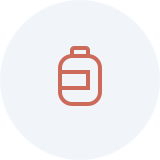 COVID-19
We recognize that nursing homes are at high risk for contracting and spreading infectious diseases including COVID-19. Our utmost concern is for the health and well-being of each of our residents and to ensure our staff is healthy and able to continue to care for residents.
We continue to take cautionary measures and follow CDC guidelines. We are also receiving information from state and local officials. If you ever have any questions about your loved one, please call us at 209-577-1055.
Rehabilitation
Empowering Each Resident
Our rehabilitation team is committed to providing outstanding results and excellent quality of care. Residents are empowered through individualized programs to reach goals of increased independence and ability. Resident families are also encouraged to participate in therapy sessions, caregiver education, and training.
Physical Therapy
Focuses on the identification and rehabilitation of individuals with physical impairment and pain, as well as future injury prevention. Following an evaluation, our experienced physical therapists will develop an individualized treatment program for each resident with the goal of achieving safety in a variety of areas.
Occupational Therapy
Assists residents in adapting to their social and physical environment by mastering tasks essential for daily living. We may work with residents who have debilitating arthritic conditions, difficulty bathing, dressing, and other activities of daily living. We assist residents with impaired vision and/or hearing to function well in their environment.
Speech Therapy
Provides a range of interventions to assess and help restore abilities in the areas of communication, swallowing, and cognition. Treatment programs are designed to help residents affected by stroke, brain injury, dementia, and other neurological disorders. We also work with residents suffering from hearing impairment, respiratory illnesses, and complex medical conditions.
Hands down the best place to put your loved one. The staff is caring and will help you with any questions you have. I've had family at other places and I can't even compare them to Almond vista. I won't take my family anywhere else.
I've been here 12 days and on my way home and I wouldn't be going home so soon if it wasn't for all the warm caring staff of Almond Vista. The therapists that motivated me to want to get better and I am.  The kitchen staff who made me a lot of grilled cheese sandwiches over the last 2 weeks thank you they were great! And to the staff in Yellow Zone you know who you are THANK YOU FOR TAKING THE BEST CARE OF ME!
At first, I was very skeptical because of the rating and reviews. Until my mom's rehabilitation. She was in the best hands. Her staff was very attentive and compassionate towards her. She was talking how much food was given. Visiting is only one person because there's a lot of elderly and by appointment only. It was wonderful to hear there was Bible study and worship praising King Jesus, available.
Keeping Residents Active
Here at Almond Vista Healthcare, we want our residents to stay as active as they wish to be. With activities based on resident interests, there are daily options that are sure to please.
Social Events and Holidays
Frequently Asked Questions
We're Here to Help!
Are visitors still welcome during Covid?
Please call us for our exact visitor policy at this time at 209-577-1055.
How often will the rehab team work with my loved one?
Your rehab director can inform you of the rehabilitation program designed for your loved one.
Is there someone there who provides haircuts?
Yes, we have beauticians available.
Will my loved one have internet access?
WiFi Internet is provided for residents and their guests.
Modesto, CA
Almond Vista Healthcare
Skilled Nursing Facility
Address
2030 Evergreen Ave
Modesto, CA 95350